Fellow Internet Marketing Friends,
Here's the deal:
At one point, I was a HUGE Amazon affiliate and I also created Amazon websites to sell at anywhere from $47 to $297. Then, the excellent Amazon autoposter plugin that I was using became defunct and no one updated it. WHOA! What a bummer!
I looked around for months, bought several of the plugins out there, but either they were just plain awful in terms of their look and functionality, or I needed to spend hundreds of dollars on extra licensing in order to use the plugin on unlimited domains.
So I said
and I had one created. That's right…I began working with a developer to create WP Amaz-One PLUS…the most powerful Amazon autoposting plugin on the market today.
Great Plugin

"Great plugin, have just downloaded, installed and set up 4 campaigns with…wait for it…the products I wanted. It's simplicity itself, too, although I dare say it's like the little duck serenely swimming on the pond, serene above the water but the little legs are going at a rate of knots beneath the surface." ~Cam, Warrior Forum Member
Brilliant, Absolutely Brilliant
"It's brilliant, absolutely brilliant! I've spent literally hours in the past adding Amazon products manually to my sites, and this took less than 15 minutes all up, including installation. Thanks so much – I can't believe I hesitated with this!" ~cherylwright, Warrior Forum Member
5 Orders Overnight

"According to today's newly updated Amazon stats, the site I mentioned putting this plugin on yesterday (after neglecting it for ages due to my WP Robot-related apathy) generated five orders overnight. I wouldn't be without WP Amaz-One now." ~Diana Lane, Warrior Forum Member
Great For Amazon Affiliates And Site Flippers

"I played with the Amaz-One plugin this morning and love it! Great for Amazon affiliates. Great for site flippers. And it works fast, fast, fast! Time is money, folks. This one's a winner!" ~John Rogers, Warrior Forum Member
It's no secret that there are many people making insane amounts of money by selling products from Amazon, or selling Amazon sites. Heck, I myself make an easy $2K a month part time selling Amazon mini-sites! If you ask almost anyone they will tell you that once you get your site live, and add a little bit of content and traffic that the money pretty much just starts coming in.
This is true for a couple of reasons:
You're selling physical products – they simply convert better
Amazon is the vendor – people worldwide trust the Amazon brand
The products are in high demand and are readily available
Amazon carries EVERYTHING.
There are numerous other reasons, but those are the big ones…
Even if you don't want to (or can't) sell Amazon products, you can STILL make money. Heck, you can simply grab a domain name, populate it with Amazon products, and sell the site an hour later all day long for $50 or more. Do that twice a day, and you are all-of-a-sudden at that all elusive $100 a day that everyone seems to be chasing so wildly…

Now, the problem with most of these "other" Amazon plugins is:
The license you get with most of them only allows you to build one site. One? I build dozens of sites to sell and have quite a few of my own!
They were WAY too expensive to get the special, gilded "developer's license" so that I could sell the plugin with my site.
The functionality of the plugins I found was seriously lacking.
The developers stopped supporting them.

Honestly, the list goes on and on…So, I said the heck with it, and built my own plugin, and guess what?
I can now build and populate my Amazon sites within mere minutes. Owning WP Amaz-One PLUS will make getting YOUR Amazon sites up and running FAST!
8 Amazon Blog In 15 Minutes

I want to give you the opportunity to own a fully functioning, feature-rich, UNLIMITED LICENSE to the BEST Amazon Plugin on the market!
Check out these EXCELLENT features and options:
WP Amaz-One PLUS is EASY to configure and EASY to use

Use different Amazon affiliate ID's to create different campaigns

Create unlimited campaigns with unlimited products

Browse Node functionality to more closely pull in those products

you

want to promote

Ability to pull in ONLY products above or below a certain price point

Ability to choose specific products by ASIN

Choose to publish products as POSTS OR PAGES (WP Amaz-One PLUS will even create the new page at the time of campaign creation!)

Automatically create your category for your posts while creating your campaign

When readers click on "read more" they are taken to a new Amazon.com browser tab – but they can easily click back to your site to read and do more shopping!

Unique "shopping reminder" lightbox!

Link cloaking – vital for an affiliate site

Amazon product review options to show the reviews on your main page, just within the post itself, or not at all if that's how you want it!

One-click Amazon affiliate ID updating – a real timesaver for site flippers
Three post templates to choose from – your Amazon autoblog will never look like anyone else's!
Uniquify ALL posts, or just your Amazon auto posts – perfect for you PLR users!
Twenty-five "buy now" buttons to choose from – mix it up a little with our cool button colors and designs!
Amazon affiliate pop-up text links embedded into your articles – you choose the keyword to link, and WP Amaz-One does the rest!
Ad units – you know how well those blue ad units convert, right? Now you can choose the products they show and place them anywhere in your copy!
Future-dated campaigns – an often-requested feature that you'll love!
Pull in "related products"
Integrated shopping cart for 90-day cookies on eligible products
Pull in related product-related videos from YouTube by keyword

Are you an affiliate in the UK, Germany, Japan, France or Canada? WP  Amaz-One supports all countries!

DEVELOPER'S LICENSE INCLUDED!
You don't have to buy it again when you want to put up another Amazon site.
You don't have to buy a new license if you sell your site.
You don't have to buy a "developer's license" in order to use it on sites you intend to sell – developer rights are INCLUDED.
You can use it on an unlimited number of domains.
Good question, and boy do we understand your frustration. Unlike other Amazon plugins out there, we've been providing support and updates/upgrades since we launched this awesome product on December 10, 2010! We continue to support and develop WP Amaz-One PLUS because we're invested in your success with it – and we wouldn't have it ANY OTHER WAY. 
Very Powerful Little Plugin

"This is not the typical reworked, overstated and underpowered crap that we all see too often – this is a simple, very powerful little plugin. Finally, some real meat on the table. No fillers here, folks. BTW, support help has been very prompt, tutorial videos well done." ~wmumford, Warrior Forum Member
Absolutely Superb!

"Your plugin is absolutely superb! Easy to install. Easy to configure. Easy to everything! A key point would be that anyone new to internet marketing could set it up without the usual anxiety associated with configuration of plugins, etc. I have a number of Amazon plugins and I absolutely love this out of them all. Fantastic job and highly recommended." ~fil1957, Warrior Forum Member
My Clients Are Going To LOVE This Plugin!

"I do build a lot of Amazon sites…10-15 a week on average, some for myself, some to sell, and this is absolutely the plugin I'll be using from now on! My clients are going to LOVE this plugin!" ~Terri Tutten, Warrior Forum Member
10 Out Of 10
"Well done with this one, Lisa! You've expertly filled a gap in the market with a terrific product. Off to make my next 10 sites with this baby, and start flipping sites. 10 out of 10, 5 stars, 100%, thumbs up!" ~williamspd, Warrior Forum Member

Wondering how much it's going to cost? Considering that other plugins generally start at about $97 for a LIMITED LICENSE and go up from there with fewer features than WP Amaz-One has, I thought about selling the UNLIMITED LICENSE at a price of $197.00…and that would have BEEN A STEAL. But…
Get your hands on an UNLIMITED LICENSE -  USE IT ON AS MANY DOMAINS AS YOU WANT…FLIP SITES WITH IT INTACT – NEVER BUY IT AGAIN LICENSE FOR….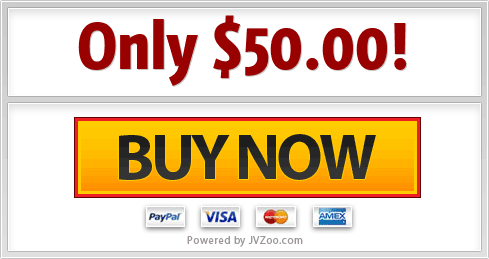 Seriously, it doesn't get any better or easier than this! Prior to having my own plugin created, I spent HUNDREDS maybe even THOUSANDS of dollars on licenses for Amazon plugins because just about all of them only allowed me to use them on a certain amount of sites – THOSE DAYS ARE OVER!  WP Amaz-One is the answer to your expensive licensing dilemmas!
So, what are you going to do? Keep buying licenses …OR… grab a DEVELOPER'S LICENSE for WP AMAZ-ONE PLUS while the price is at the lowest that it will ever be?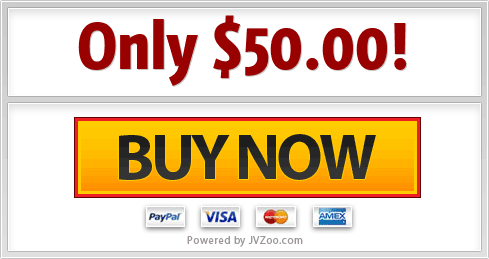 I'm so confident that these plugins are going to rock your socks right off that I'm going to give you my
Anti-Guru Girl Guarantee
! You don't like it…I'll buy it back within 7 days from date of purchase!
Dedicated to YOUR Success,
P.S. Remember, you're only going to get this price one time – right here on this page…and never again.
P.P.S. Think of how much easier this could make your autoblogging efforts, and how much value this would add to your sites for sale, and then go click that buy button for the no-brainer deal of a lifetime!